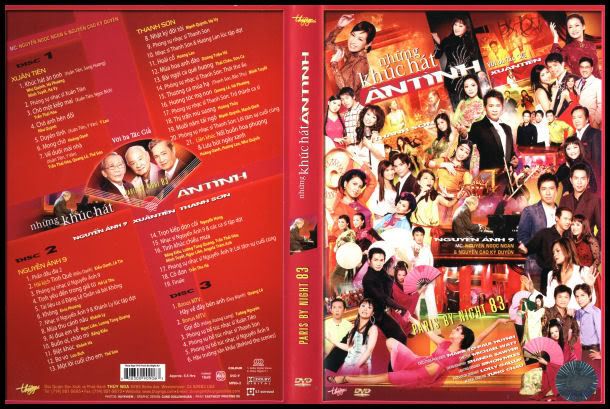 *** Paris By Night 83 - Những Khúc Hát Ân Tình ***

PARIS BY NIGHT 84 - Preview
Chole Dao Fashion Show Sẽ Không Quên Người Sẽ Không Quên Người Ngàn Thu Áo Tím Áo Hoa
Girl Giọt Lệ Thiên Thu Sao Em Nỡ Vội Lấy Chồng Sao Em Nỡ Vội Lấy Chồng Sao Em Nỡ Vội Lấy Chồng
Sao Em Nỡ Vội Lấy Chồng Sao Em Nỡ Vội Lấy Chồng Niệm Khúc Cuối Call Me Em Đi Trên Cỏ Non
Phố Đêm Nghìn Trùng Xa Cách Lại Gần Hôn Em Waiting For Your Call Xin Cho Yêu Anh
Vienamese Idols Vietnamese Idols Magic in the Air Magic in the Air Outside Kỳ Duyên's dressing room
I Will Survive Những Buớc Chân Âm Thầm Những Buớc Chân Âm Thầm Những Buớc Chân Âm Thầm
Những Buớc Chân Âm Thầm Những Buớc Chân Âm Thầm Special Guests
_____________________________________________________________________________________________________________________
_____________________________________________________________________________________________________________________
Well it's been pretty hectic these past few days with all my exams and such, but I wanted to start off this review with a sense of appreciation to the people who work endlessly to bring us these meaningful pieces of entertainment. These "composer" videos always bring along with it some mixed degrees of satisfaction from the viewing public; as some people call these editions boring and redundant. I'm sure people will carry those sentiments with this video as well. Nonetheless, out of the many composer videos (i guess i need to stop using that word...out of the many composer DVDs
) that have been produced over the years, this is one of my favorites. And I know I say that every year pretty much, but when we extract individual elements of this DVD, it is truly a complete package.
I'm gonna start with the first element, that being the main subjects of this DVD: Xuan Tien, Thanh Son, and Nguyen Anh 9. Through their brief chats with NNN and NCKD, you truly got a glimpse into their soul. For a brief moment in time, you're able to stand in their shoes and understand how they were able to produce such profound music. The music of these 3 gentlemen have spanned the decades, yet listening to it even now, it's still relevant and uplifting, it's sorrowful and moving. You can't helped but be moved by the stories of poverty with Thanh Son and Nguyen Anh 9's stories. At times in their lives, music was the only escape, which probably explains how their emotions were spilled right into the musical pages of time.
The musical selections was clearly well thought out this time around. Through the course of the DVD, you are transported in so many levels. You're happy and you're sad. The first 2 sections of the DVD, clearly are representative of the simple life of Vietnam. The simple landscape and love. Truly the simplicity of life. It makes us realize what is important in life. It makes us realize that we as humans have more similarities than differences. And it makes us realize how lucky we are to be living with all the conveniences and neccessities of life. The third section of the DVD is perhaps more reflective and more somber. Biet Khuc, Bo Vo, Tron Kiep Don Coi, Co Don. That pretty much sums up this section. Although these are sad adjectives of life, it not only means loniness, it is also a means of reflection. Look upon yourself and be truthful. This section was especially moving not only for the audience but for the performers as well. This was clearly evident in the emotional and moving performances of the singers, notably Bang Kieu, Luu Bich, and Tran Thu Ha. One of the stories you will hear, is that after listening to Luu Bich rehearse, Nguyen Anh 9 broke down in tears because of emotions she conveyed in the song. In the DVD, you will see Ky Duyen tear up after Luu Bich's song as she explains that due to their close friendship, Ky Duyen understands the empty feeling Luu Bich has had since the passing away of her mother. There is still that void in her that has not been able to be replaced.
The inclusion of the short video clips/documentaries was a nice touch. It gave us further access to the lives of these composers. As you will see, the stage this time is decored with my large frames. And I find that idea very fitting, as the DVD is truly a piece of art. It's actually more than a piece of art. It's a whole museum of priceless anecdotes, stories, love and emotions. Nhung Khuc Hat An Tinh, songs of grace and feeling. How fitting for a them. Let us together step upon the journey that is Paris By Night 83.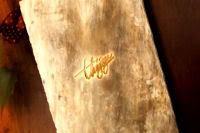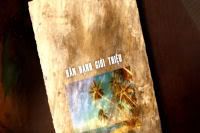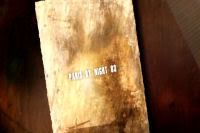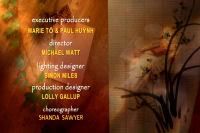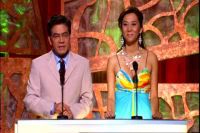 MC: Nguyễn Ngọc Ngạn & Nguyễn Cao Kỳ Duyên

Disc 1
*** Xuân Tiên ***
1. Khúc Hát Ân Tình (Xuân Tiên, Song Hương) Như Quỳnh, Hà Phương, Minh Tuyết, Hạ Vy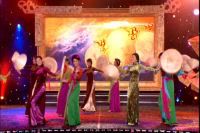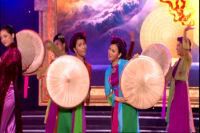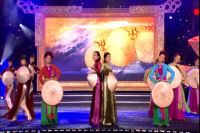 Ngày mai hạnh phúc nơi nơi reo cười, quê hương thôi đau sầu ngăn sông núi cách chia, Ta đem yêu thương về cho Phương Bắc...
How befitting it was for this to be the theme and the opening song for this video. I have always loved it, not only for its enchanting melody but for the message it delivers. Written in the midst of war, this song is so so meaningful and carries with it such a thought-provoking idea. One day we will we in peace and love will prevail. It might sound cliche, but it's always good to think about what is important in life. Thematically, I thought it was adorable that Ha Phuong's first performance on PBN was standing next to her sister. The 4 girls bring so much fun and excitement in this colorful opening number. Their voices blend well together. The symbolism of sisterhood and union between the Northern attire and southern attire through the ao dai and types of hats is graceful and elegant.

2. Phóng sự nhạc sĩ Xuân Tiên
3. Chờ Một Kiếp Mai (Xuân Tiên, Ngọc Bích) Trần Thái Hòa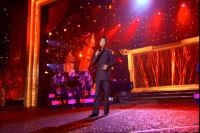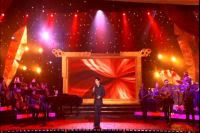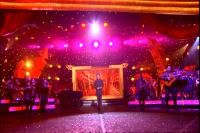 Oh I loved it so much. This song really grows on you after you listen to it several times. It has a very compelling and inviting melody. The lyrics are thought-provoking and meaningful. The song itself is superb. I loved the minor-major transition. Tran Thai Hoa as we have expected throughout the years is such a poised and confident performer. He simply uses his amazing voice to convey all his emotions. A true star! Another outstanding performance from TTH.

4. Chờ Anh Bên Đồi / Như Quỳnh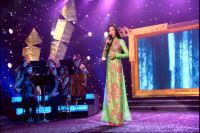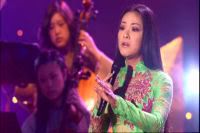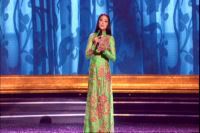 This is what we've come to expect of Nhu Quynh. The innocence and simplicity of her voice always delivering memorable performances. That aspect makes Nhu Quynh so special. She can take any song and make it her own. She injects her personality and soul into each performance, which is what makes all of her performances stand out. Her songs are always in the front of people's conscious because she is able to draw people in through her facial expressions and her resounding voice. She truly in pure elegance is a stunning ao dai. The song is Cho Anh Ben Doi and her green dress to me is symbolic of a lonely blade of grass awaiting her love. The melody is this song is so soothing and the lyrics so poetic. Elegant as always!!!

5. Duyên Tình (Xuân Tiên, Y Vân) Ý Lan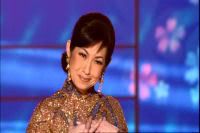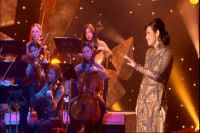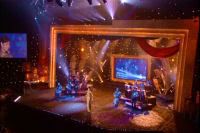 Again flashback to Paris By Night 16 with Huong Lan. Y Lan definitely delivers this song in a very different way. I love the new arrangement. Anh Y Lan's vocal techniques are fully showcased in this song. Her amazing voice and talents allow her to embellish all the phrases and make it her own. She looks so elegant. What a poised lady. Her stage presence is definitely different as well. It might be a little over-the-top, but she pulls it off nicely. I think she is the only one that can get away with moves like that on stage, it fits her personality somehow.
6. Mong Chờ / Hoàng Oanh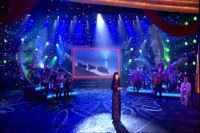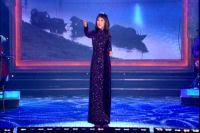 The first time I heard this song was in Hoang Lan's "Tu Gia Tho Ngay" CD. I can still remember the haunting melody of this song. The dark lighting for this song, and the black ao dai worn by Hoang Oanh add to sadness and lonliness of this number. Hoang Oanh, after all these years, still stands out as a performer. There is something so special about her voice. I love her shyness and her sometimes robotic and mechanical motions on stage. She became famous through radio; and even to this day, she still has that special voice that sets up apart. Having Xuan Tien accompany her on flute was so sentimental and touching as well. You will learn through the video that Xuan Tien is able to play 25 instruments! Such amazing talent all around.

7. Về Dưới Mái Nhà (Xuân Tiên, Y Vân) Trần Thái Hòa, Quang Lê, Thế Sơn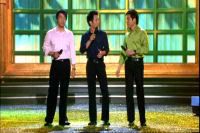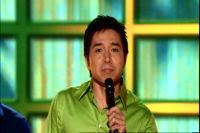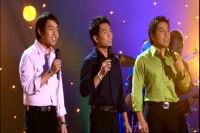 Oh gosh, the songs in this DVD are so good. It brings back so many emotions. For me, this song brings me back to Paris By Night 15 when Huong Lan sang it with Thai Chau. It was the final song in that video and marked the first time Thai Chau appeared on PBN. Fast forward to 2006 and PBN 83, these three young men deliver this song exisiquitely. There vocal talents with unmatched and there is such a vibe of energy, youth, vibrancy. As Ky Duyen noted after the performance, the image of "tuoi hoc tro" is usually the girl in the white ao dai. However, the guys with their dress shirts, is also very symbolic of such a time of innocence, knowledge, and growth. It was a beautiful ending to the first section of the DVD, as the theme of youth is a symbol for future, as is so present in Xuan Tien's other musical pieces as well.
*** Thanh Sơn ***
8. Nhật Ký Đời Tôi / Mạnh Quỳnh, Hạ Vy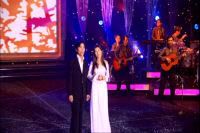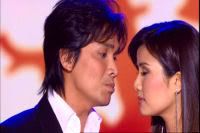 9. Phóng sự nhạc sĩ Thanh Sơn
10. Nhạc sĩ Thanh Sơn & Hương Lan lúc tập dợt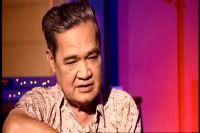 11. Hoài Cổ / Hương Lan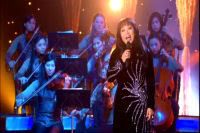 After all these years, she can has that sweet sweet voice. There's a reason, she's been able to sustain her fame all these years, because her voice and technique have never been lost. Simply elegant in a black embellished ao dai, she transport us back to Bac Lieu through her voice and through the descriptions as layed out by the lyrics of the song. These rehearsal clip in the beginning was also very touching, as Thanh Son expressed his confidences in Huong Lan's techinique and attack of the song. I can still remember that growing up, Huong Lan was my absolute favorite singer. I had a chance to meet her at a concert when I was about 10 or so. I handed her my homemade autograph book and she signed it for me. I still have that book.
But it is so nice to see that after all these years, she still is a star.
12. Mùa Hoa Anh Đào / Dương Triệu Vũ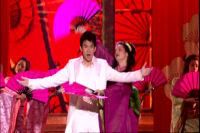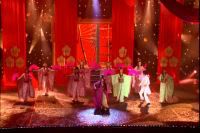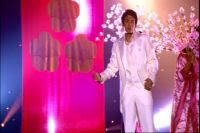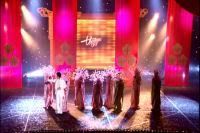 A visually stunning performance with definite and recognizable Japanese melodic trends. The inclusion of the Japanese attire, fans, and flowers greatly enhanced the performance and allowed us to be transported by visually and musically. Definitely one of Thanh Son's most well-known songs. What I like about these DVDs, is that you get to understand how a song came into existence. You get to understand what was going through the composer's minds to faciliate the composition of these classics. Thereby understanding the history, you have a more profound effect for the song. Each of these songs in a sense has character and its own. As for this song, it was a written as a present for his wife because she resembled a young Japanese girl. Duong Trieu Vu clearly stands out in this song. He is able to convey such emotions in his voice. He is so confient when singing. I really enjoy DTV's versatility as a performer. He can take on the love ballads, fun young songs, dance numbers, etc.. He is such a well-rounded and genuine performer. Greatness!!
13. Bài Ngợi Ca Quê Hương / Thái Châu, Sơn Ca
Again the simple landscape of Vietnam is represented in this song. As with so many other Thanh Son songs. There is something so profound about the landscape of wheat and grain that is so moving to me. I love all of those songs "Tinh Lua Duyen Trang," "Gao Trang Trang Thanh" and the countless others. While this song is not specifically about that theme, it is a song which praises the culture and beauty of Vietnam. Just look at that background. It's breathtaking! Thai Chau and Son Ca were the first people to sing this song when it was first written. While there is a lack of chemistry among the two, nonetheless, it is a beautifully written song, and their presence brought upon a undeniable sense of sentimentality.
14. Phóng sự nhạc sĩ Thanh Sơn: Thời thơ ấu
15. Thương Ca Mùa Hạ
(Thanh Sơn, Bảo Thu)
Minh Tuyết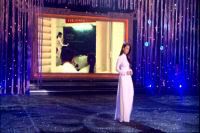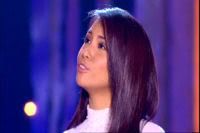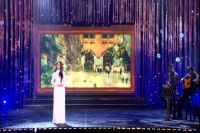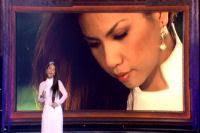 Thanh Son mentioned that when Thuy Nga said Minh Tuyet was going to be singing this song, he disapproved because he did not think her voice would be suited for this kind of music. In retrospect, he agreed that Thuy Nga was correct in their decision to assign this number to Minh Tuyet. A definite, softer, gentler side of Minh Tuyet than from what we're used to. There is just something so overly elegant in the simple white ao dai. It's so beautiful. I loved the video playing in the background showing scenes of everyday school life. The classmates, the friends, and the drive of ambition for the future. Thanh Son is well-known for his "Tuoi Hoc Tro" type songs and this is one of his most popular one. There is something so special during that time period, the transition from child to adult and Thanh Son beautifully captures a segment of those memories through his music.
16. Hương Tóc Mạ Non / Quang Lê, Hà Phương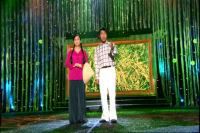 Oh more memories, the first time I heard this song was in PBN 29 in Las Vegas when Trang Thanh Lan and Quang Binh sang it. That video was released during Christmas of 1994. Wow it's been almost 12 years! They should go back there to do another video. Anyways, I'm getting side tracked. I loved this song back then and I love it now. We all know the brilliance of Quang Le. This is his type of song and he is definitely in his element. The simple attire of both performers add that subtle touch to this song. And I cannot say enough as to has carefully thought out, the backgrounds are for all these songs. Those backgrounds add those subtle touches yet add so much to the atmosphere and mood of a performance. Kudos to Ha Phuong. For her first time on PBN, she exerted confidence in her singing ability, dancing, acting, crying on cue. My nothing criticism of her performance is her gazing eyes. It seems like she doesn't blink and she's staring out but make really making contact with anything. But I'm just being picky. It was a very well-sung and well-performed duet.
17. Phóng sự nhạc sĩ Thanh Sơn: Trở thành ca sĩ
18. Thị Trấn Mù Sương / Hương Thủy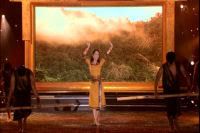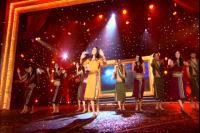 19. Mười Năm Tái Ngộ / Mạnh Quỳnh, Mạnh Đình
20. Phóng sự nhạc sĩ Thanh Sơn: Lời tâm sự cuối cùng
21.
Liên Khúc
Nỗi Buồn Hoa Phượng & Lưu Bút Ngày Xanh / Hoàng Oanh, Hương Lan, Như Quỳnh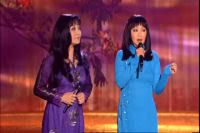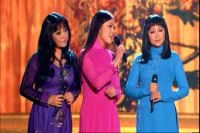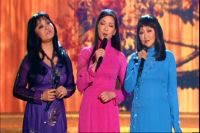 Definitely for me, one of the most anticipated performances in the entire video. Ever since I heard these 3 icons were going to be performing together when the song list was announced in May, I knew this was going to be good. And boy, they sure did not dissappoint. They truly proved why they are the icons of this genre of music. Individually, they each have very distinct and recognizable voices. When you hear their voice, you know it is them. The combination of 3 sweet voices in one is astounding to say the least. I loved the way this song was set up: with Hoang Oanh starting the first verse of "Noi Buon Hoa Phuong" without an introduction from the MC. Applause greeted her after her first line. Then Huong Lan steps out from the other side and sings the second line. They sing together during the chorus, and if sweetness had a sound, that is what it sounded like. It must have been such a thrill for the live audience to witness the "surprise." After the conlusion of the first song, Nhu Quynh steps out with "Luu But Ngay Xanh." Again, applause is heard from the audience. Within this trio song, mini duets are included as Huong Lan sings sections with Hoang Oanh, Nhu Quynh and Huong Lan, Nhu Quynh and Hoang Oanh. The way their voices blend is beautiful and soothing. Visually, the vision of the three ao dai is so simple yet elegant. Outstanding!!!!
Disc 2
*** Nguyễn Ánh 9 ***
1. Phần Đầu Đĩa 2
2.
Hài Kịch
Tình Quê
(Kiều Oanh)
Kiều Oanh, Lê Tín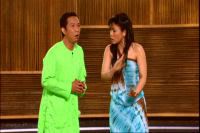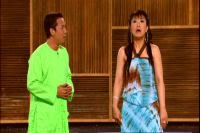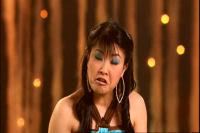 3. Phóng sự nhạc sĩ Nguyễn Ánh 9
4. Tình Yêu Đến Trong Giã Từ / Hồ Lệ Thu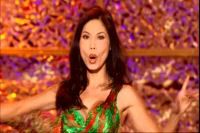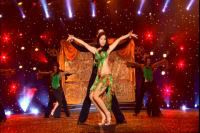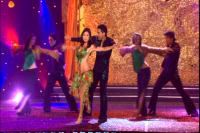 5. Tài liệu nhạc sĩ Đặng Lê Quân và bài Không
6. Không / Elvis Phương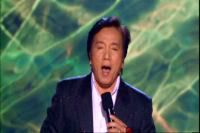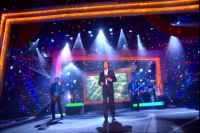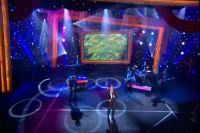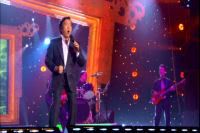 7. Nhạc sĩ Nguyễn Ánh 9 & Khánh Ly lúc tập dợt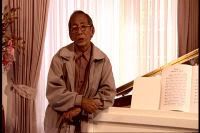 8. Mùa Thu Cánh Nâu / Khánh Ly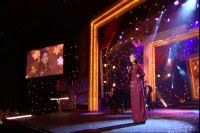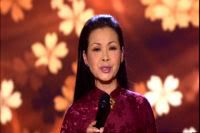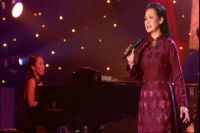 9. Ai Đưa Em Về / Ngọc Liên, Lương Tùng Quang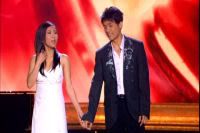 Oh, this song was so romantic!!! It was so peaceful and calming. I loved the piano intro at the beginning and throughout. The simplicity of the song is further enhanced by Ngoc Lien's flowing white dress. The falling petals in the background add that subtle touch of loneliness. "Dem nay ai dua em ve?"... This video marks Ngoc Lien's 1-year anniversary and over the course of the past year, we have truly seen her grow both as a performer and a singer. She is confident and reserved at the same time. Both her and Luong Tung Quang have the same timbre in the voice, and their voices blend very well together. I really like the key change at the end of the piece, it brought the energy up in the song as they end the song singing in harmony. Perhaps this is symbolic of the song as well. In the beginning, the main melody was sung throughout representing the union of their relationship. At the end, the harmony represents each is going their own way, and yet they both still love one another. Simple and perfect!!!!
10. Buồn Ơi, Chào Mi / Bằng Kiều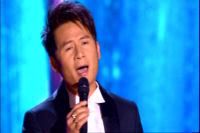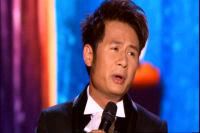 In every DVD, there is always that "wow" song. For me, in PBN 82 it was Angela's song. In this DVD, Bang Kieu's rendition of this classic was one of those songs. I've described this feeling before, when you're listening to a performance that is moving you so much, you literally feel uplifted from within. You find yourself forgetting to breathe because you're so caught up with the notes of the music. It goes without saying that Bang Kieu's musically abilities is unrivaled. He has so much control with his pitch and breath support. While being a powerful singer, he is also a very lyrical performer. His phrasing is smooth and at ease. I especially enjoyed his tuxedo, a very formal look and set the solemn tone for the performance. The image of the rain on the window pane is so subtle yet very profound and very appropriate as a backdrop for the signature piece of Nguyen Anh 9. After the performance, NNN asked how Nguyen Anh 9 felt when someone as talented as Bang Kieu delivered such a moving performance of his masterpiece, he replied, he felt very "hanh phuc."
11. Biệt Khúc / Khánh Hà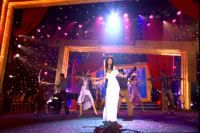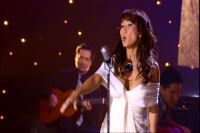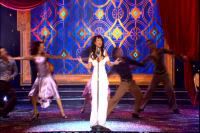 12. Bơ Vơ / Lưu Bích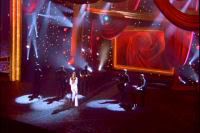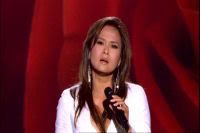 13. Một Lời Cuối Cho Em / Thế Sơn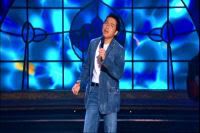 14. Trọn Kiếp Đơn Côi / Nguyễn Hưng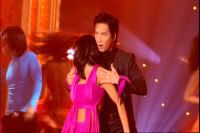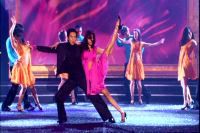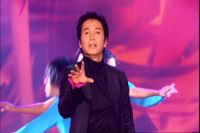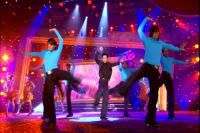 15. Nhạc sĩ Nguyễn Ánh 9 & các ca sĩ lúc tập dợt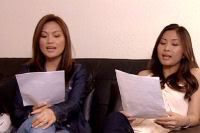 16. Tình Khúc Chiều Mưa / Bằng Kiều, Lương Tùng Quang, Trần Thái Hòa, Minh Tuyết, Ngọc Liên, Angela Trâm Anh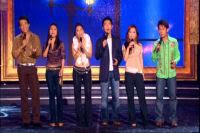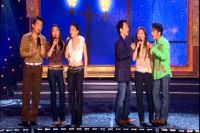 Loved it, loved it, loved it. It was young, it was energetic. The song provided a needed transition from a string of sad, slow songs that preceeded it. It goes without saying that these 6 performers are some of the brightest and most talented stars of Vietnamese music. Individually they have so much character and persona. They were just so fun to watch. I especially enjoyed the modern and energetic arrangement. The harmony is tight and joyous. Also the a capella ending to the song is very creative and elevated the performance from a good performance to a great performance. Being in choir since middle school, I love hearing these different types of arrangements, especially when it is incorporated in the the diverse and distinct treasure of Vietnamese music.
17. Phóng sự nhạc sĩ Nguyễn Ánh 9: Lời tâm sự cuối cùng
18. Cô Đơn / Trần Thu Hà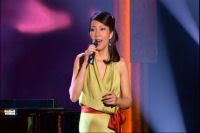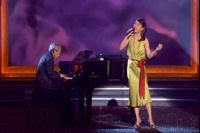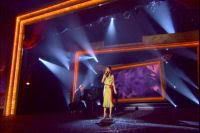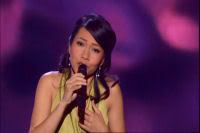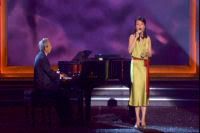 I must say that I was a little thrown when I heard that Tran Thu Ha was closing the show. It seemed rather odd to me in fact. I was wrong! This was the prefect ending to the show. Co Don, as you can tell from the just the music and lyrics itself has very special meaning to the composer. It is perhaps one of his most notable compositions. On top of that sentimental value, and you add the amazingly talented Tran Thu Ha, it simply takes your breath away. She was flawless and she delivered the song with so much emotions. What I love about Tran Thu Ha is her ability to draw you into her soul through her voice. Her usage of dynamics and tempo changes adds a whole new dimension to the performance. On top of that, you have Nguyen Anh 9, accompanying Tran Thu Ha. Teared swelled up in her eyes throughout the performance, it was especially moving at the end, when she gave Nguyen Anh 9 a hug. Perhaps, I was unsure about this song in the beginning because I'm not too keen on change. We're used to the big, loud closing numbers. However, change is good and we must try new things. By having this song as the last song of the program speaks to the reflective and intimate nature of the whole DVD. Simply amazing!
19. Finale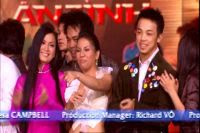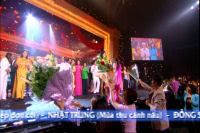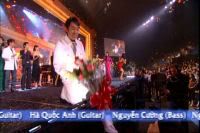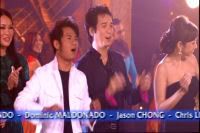 Disc 3 - Extra Features
Bonus MTV
Hãy Về Đây Bên Anh
(Duy Mạnh)
Quang Lê
Bonus MTV
Gọi Đò
(Hồng Xương Long)
Tường Nguyên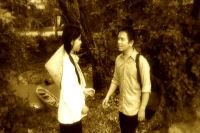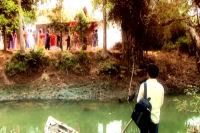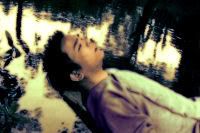 Phóng sự bổ túc nhạc sĩ Xuân Tiên
Phóng sự bổ túc nhạc sĩ Thanh Sơn
Phóng sự bổ túc nhạc sĩ Nguyễn Ánh 9
Hậu trường sân khấu
(Behind the scenes)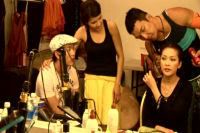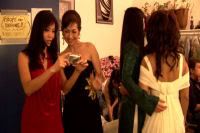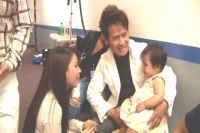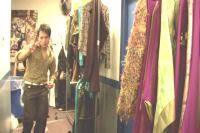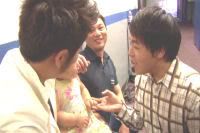 Coming Soon...
Ngọc Liên - Yêu Trong Hy Vọng
Trần Thu Hà - Những Tình Khúc Bất Tử
Hồ Lệ Thu - Buồn Ơi Chào Mi
Trần Thái Hòa - Những Tình Khúc Chọn Lọc
Quang Lê - Đập Vỡ Cây Đàn
Vân Quỳnh - Ước Một Ngày
Lưu Bích - Lương Tùng Quang - Thủy Tiên
Như Quỳnh, Tường Nguyên - Gọi Đò
Tình Khúc Xuân Tiên - Khúc Hát Ân Tình
Tình Khúc Nguyễn Ánh 9 - Cô Đơn
Tình Khúc Thanh Sơn - Nỗi Buồn Hoa Phượng
Cung Đàn Tâm Sự - Duy Trường, Như Quỳnh, Phi Nhung, Hoàng Lan
DVD Paris By Night 49 - Chúng Ta Đi Mang Theo Quê Hương
DVD Paris By Night 59 - Cây Đa Bến Cũ
DVD Karaoke Quang Lê - 7000 Đêm Góp Lại
DVD Những Tình Ca Xứ Huế
DVD Cải Lương - Lá Sầu Riêng (featuring Hương Lan)
DVD Ca Nhạc - Mẹ Tôi & Em


< Message edited by John -- 9/23/2006 7:06:33 PM >